What incredible three days! We opened our first full-scale UK showroom with a bang, debuting in Clerkenwell Design Week and launching the revolutionary OmniRoom at the same time. Phew! 
For those eager to see what the future of office design looks like, Clerkenwell is the place to be, especially during the annual Design Week. So, we knew there was no better place and time to show a glimpse of our first UK showroom, located at the heart of the district. 
For three days, visitors could experience a full range of our offer. However, there is no doubt that the UK premiere of OmniRoom was the main event. It's a revolutionary, room-in-room office system that paved the way for the new work era – more flexible, sustainable, and adjusted to the needs of a hybrid work style. No wonder it has already won multiple industry awards and gained the most attention during the event. Obviously, the showroom could not lack both lines of our acoustic pods offer: flagship, premium Space, and universal Jetson, as well as the wide selection of sound absorbers and acoustic panels.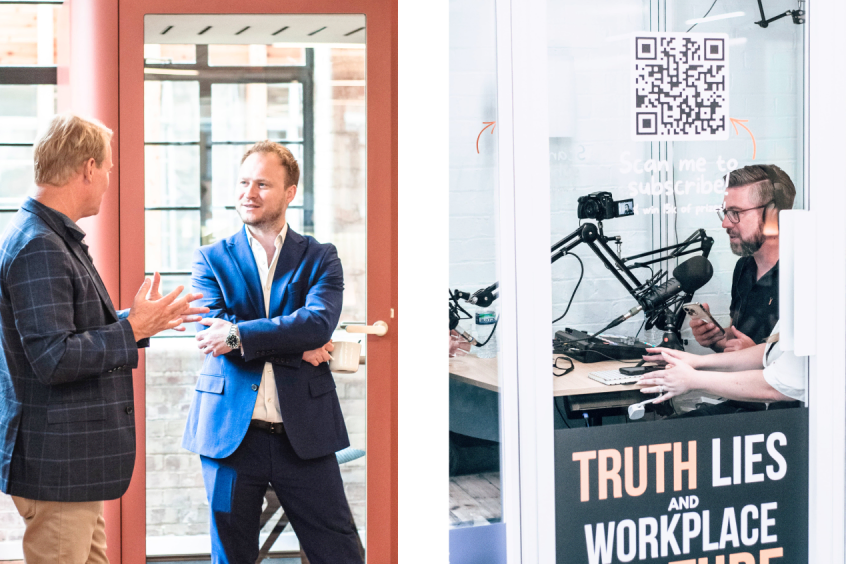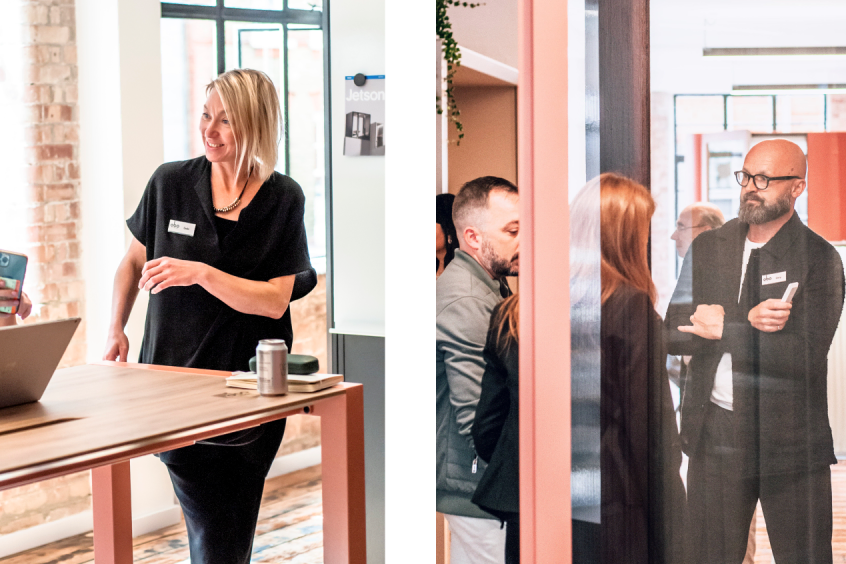 Our special guests were All and Leanne Elliot, the creators of the Truth, Lies & Workplace Culture – the UK's No 1 Podcast about workplace wellbeing and office trends. The podcasters took over our Jetson L4 for recording interviews with industry experts attending the event, including Mute's CEO, Szymon Rychlik. Recording for a few hours straight was a perfect opportunity to test our office pod's cozy interior, efficient ventilation, and acoustic properties.
Another surprise we prepared for visitors was the immersive musical experience provided by MindHarp App in cooperation with our partners from obo. Entering selected pods, visitors could repose after a long stroll through showrooms listening to the tranquil musical sounds chosen from the app.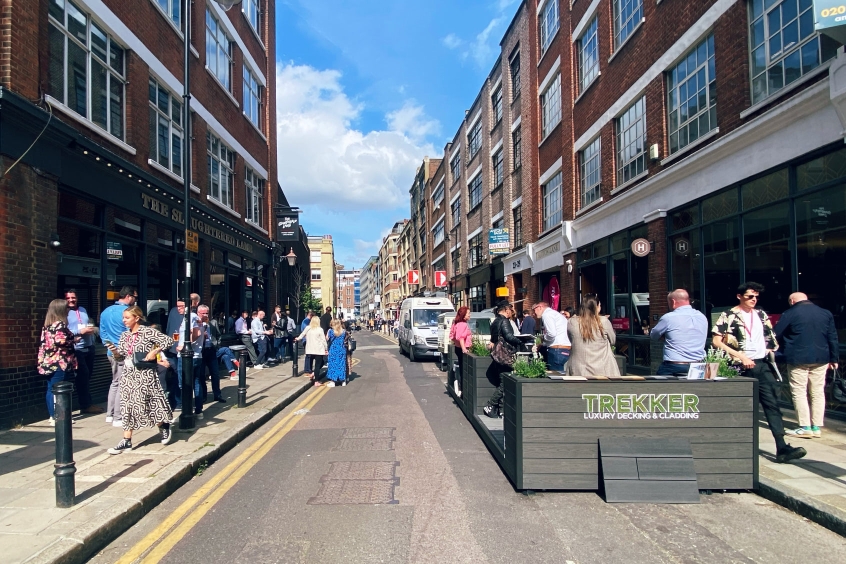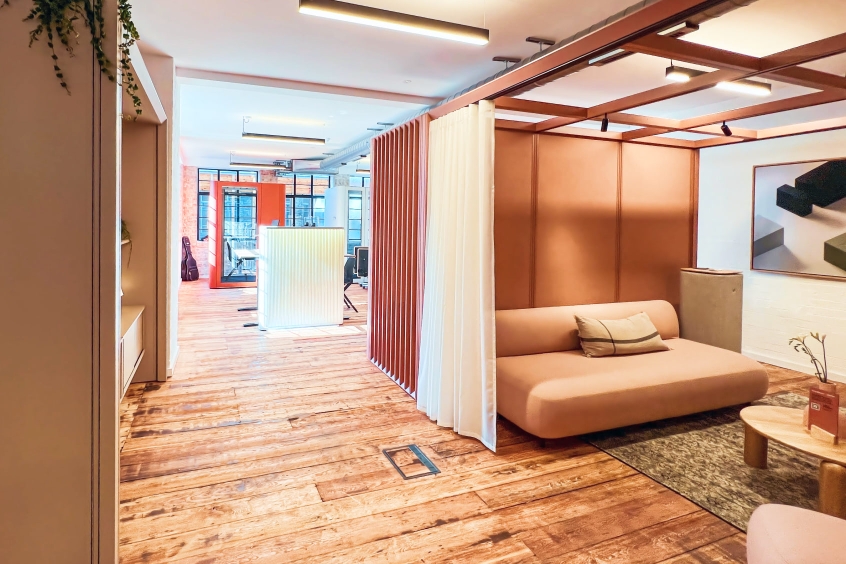 Thanks to everyone for dropping by. And thanks to the whole obo team (our UK partner) for putting it all together so well. If you didn't make it, don't worry, just visit us anytime you want. That is what showrooms are for, aren't they?
→ See the event highlights on our Instagram account.