This international law firm created a new marvelous office space on the top floors of the highest building in the EU. The space is raising the bar for sustainability, functionality, and workspace well-being. We were delighted to make our mark on this one-of-a-kind space using our acoustic pods and sound absorbers.

| | |
| --- | --- |
| Client | |
| Industry | Legal |
| Location | Warsaw, Poland |
| Design studio | Trzop Architekci |
| Square meters | 7 K |
| No of employees | 350 |
CMS Cameron McKenna is an international law firm with over 70 offices in over 40 countries worldwide. In Poland, the company employs around 350 people and is the second-largest law firm in the country. The company's new Warsaw home was meant to reflect its unique, innovative approach to building a work environment that genuinely influences people's well-being, strengthens social relationships, attracts potential employees, and—last but not least—is environmentally friendly. The goal was to create a so-called "cultureplace" an office where creativity and teamwork thrive. After all, the best legal firms' greatest assets are people and their potential.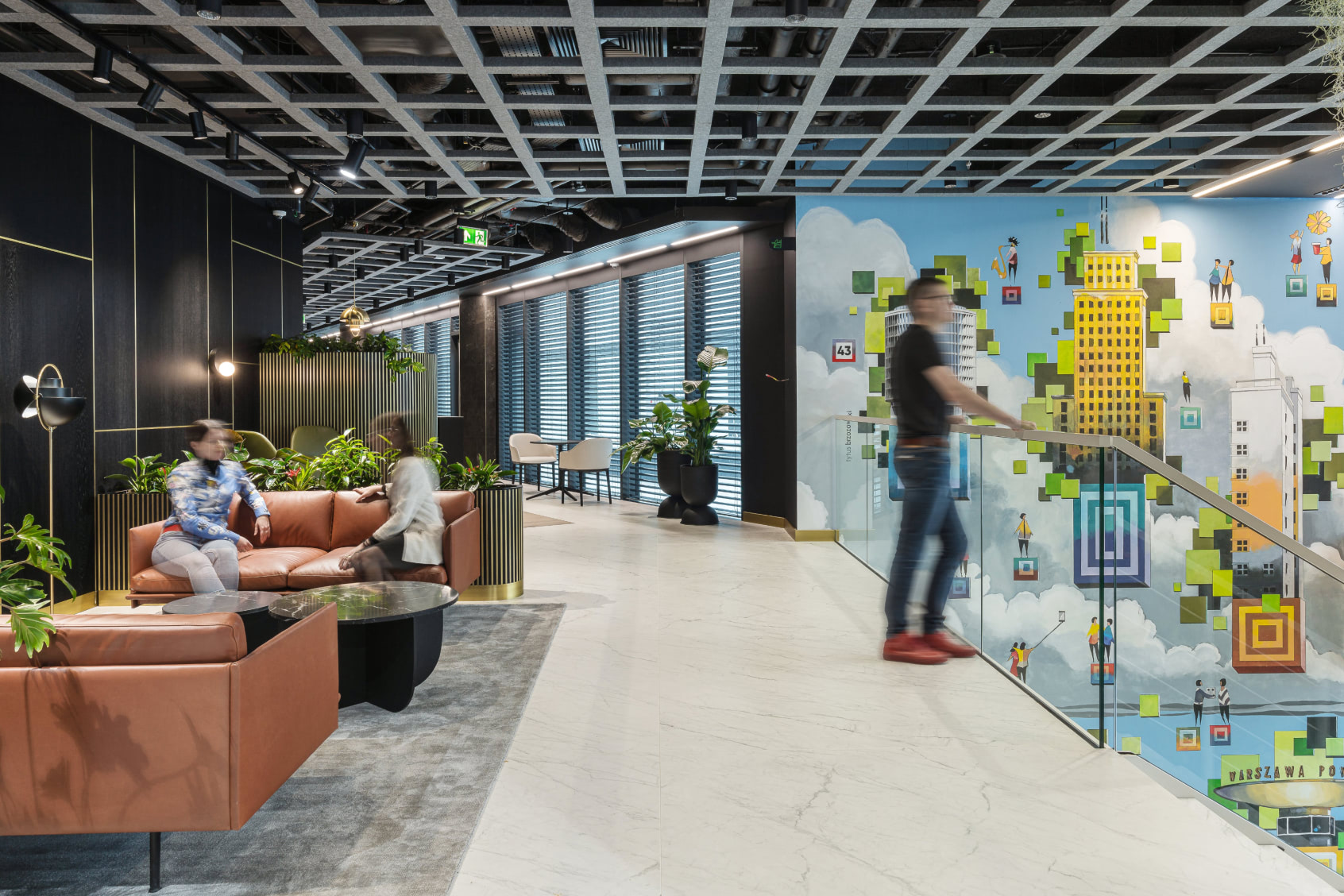 The top floors of the newest, highest, and most technologically advanced high-rise in Warsaw, Varso, were the perfect place to bring the company's vision to life. One of the reasons Varso was chosen was because it meets the highest sustainability standards,  confirmed by BREEAM Interim certification. This also makes Varso one of the world's tallest skyscrapers certified "outstanding" against the BREEAM Interim certification scale, the highest grade possible. CMS leased five floors at the top of the building and entrusted the design to Trzop Architekci, one of the most acclaimed Polish architecture studios. Still, the client's team actively participated in creating a plan for the space and influenced several elements of the office's design.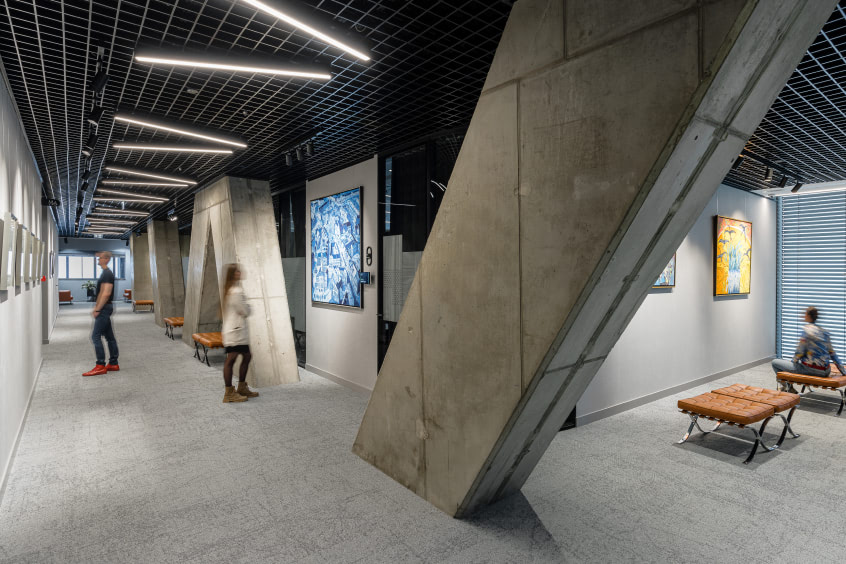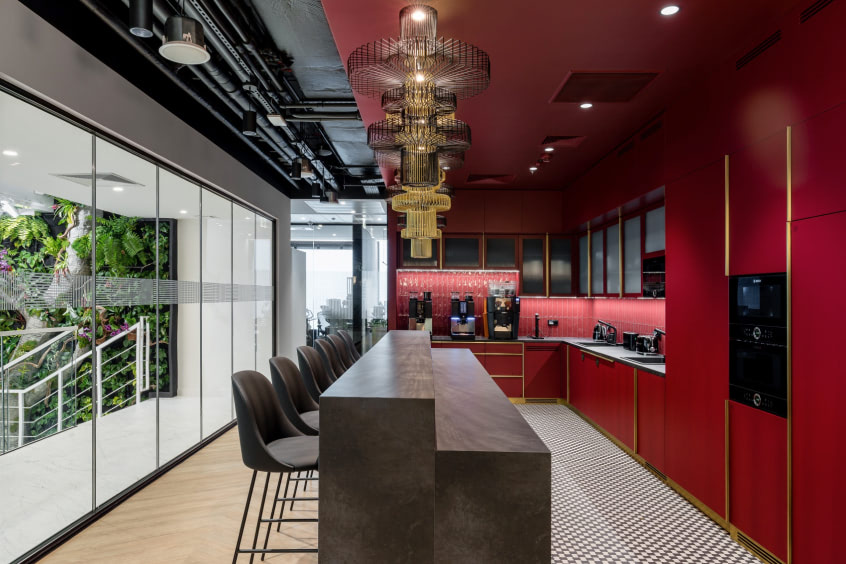 Trzop Architekci envisioned a five-floored modern space connected by a magnificent staircase. A mural of Warsaw most remarkable landmarks by well-known Polish artist Tytus Brzozowski would also be on display. The workspace footprint is almost twice as big as the previous company's location, with additional dedicated spaces for collaborative work, café-style kitchens, and libraries. The space also includes unconventional but very functional areas, like creative workrooms, a parents and children room, and even make up room. The entire space draws inspiration from the modernist architecture of pre-war Warsaw and feature a simple, functional, and timeless style.
One of the most novel and innovative solutions are special sensors allowing real-time monitoring of crucial environmental indicators like PM, CO2, temperature, natural light, and noise.
Of course, in the legal business, confidentiality plays a significant role. That's why the design plan also emphasized speech privacy. One of the designer's goals was to provide many places for informal, spontaneous meetings where team members could discreetly discuss their projects with each other or their clients.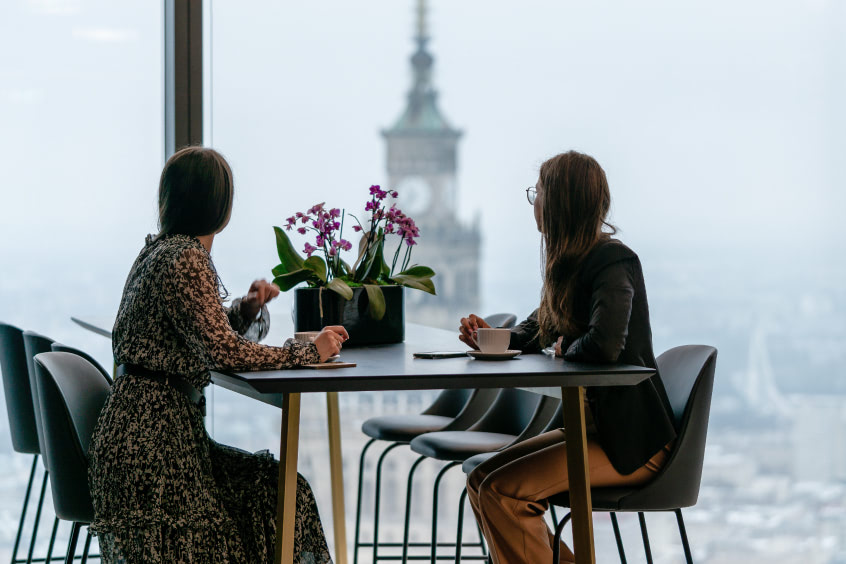 Acoustic pods were the natural solution for providing much-needed acoustic comfort and privacy. After deciding to make no compromise on design and quality, architects located seven fully-equipped premium-class acoustic pods Space L. All of the office pods were placed close to employee workstations, providing people with a convenient place for a quick video call with a teammate or client.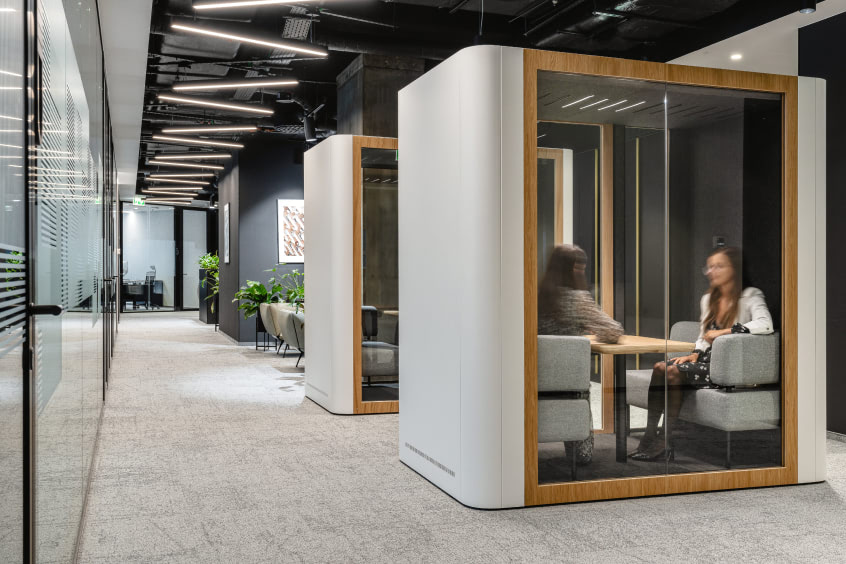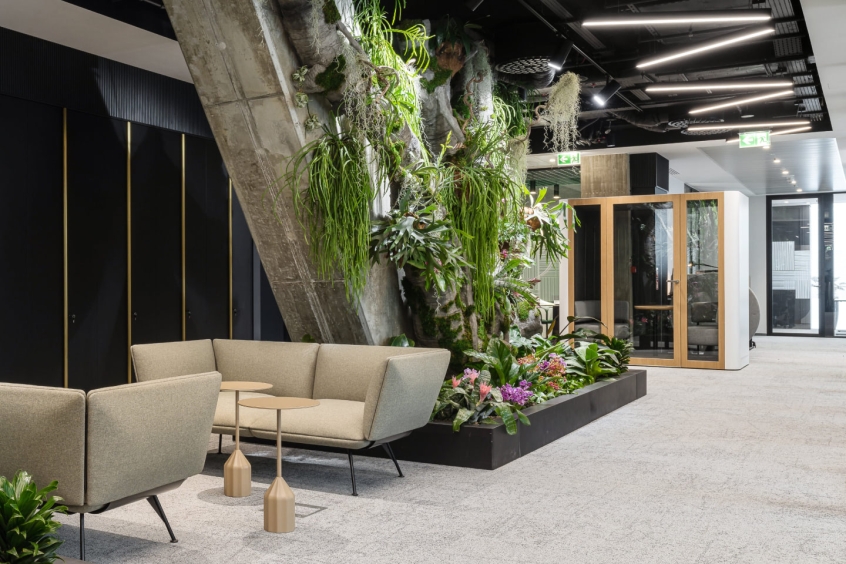 All pods offer top-notch sound attenuation, effective and soundless ventilation, and smart ergonomic features like adjustable tabletops. A smaller one-person office phone booth Space S is located in business services area, completing the Space pods set. As one of the client's requirements was to use only sustainable solutions, all pods are made of FSC-certified wood and are equipped with energy-saving solutions like occupancy sensors.
Among other products, Trzop Architekci designers also used two types of Mute sound absorbers throughout the office, Towers and Cones. Towers are free-standing, movable sound-consuming columns and were placed in an internal conference room and in a VC room. With unparalleled sound absorption levels, they help keep noise in shared places down. Cones, our award-winning, sleek privacy screens, added a dash of style and additional privacy to selected workstations located next to the corridor.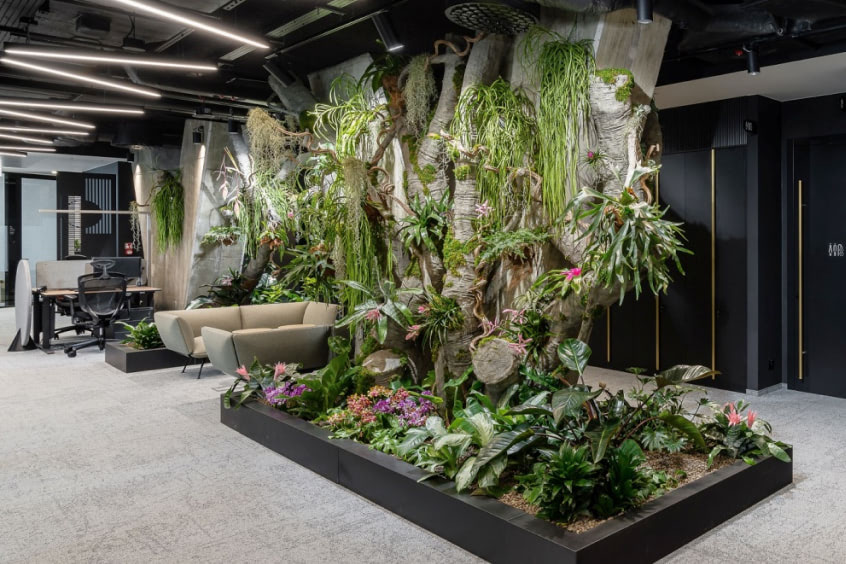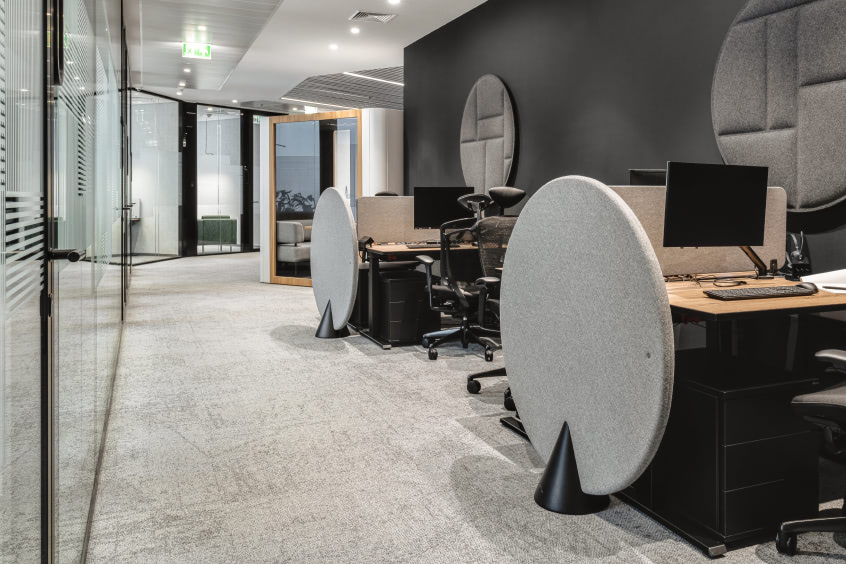 "Our goal was to create something more than just an office space. We call it our "cultureplace" to reflect that it prioritizes relationships, mental well-being, and environmental respect: the things that are at the heart of our corporate culture. For us, our workspace is crucial for cultivating strong bonds within our team and between our team and clients. Thanks to the expert guidance of Trzop Architekci and the use of Mute products, we created an acoustic comfort that helped us achieve this vision"
Beata Kępowicz, Chief Financial & Operating Officer at CMS.