(Edit: Previously, Mute has been known as MuteDesign® and HUSH.)

 
There is no greater stage for an acoustics company to showcase what it stands for than at Orgatec. 
Orgatec's prestige means exhibiting there becomes a landmark moment for any company. For us, Orgatec 2018 burns bright in the memory. Our desire from day one was to improve the acoustic properties and style of every working interior. To further embellish that idea HUSH became MuteDesign®, armed with a new motto – 'the art of silence'. And where better to kick off a new image than at Orgatec?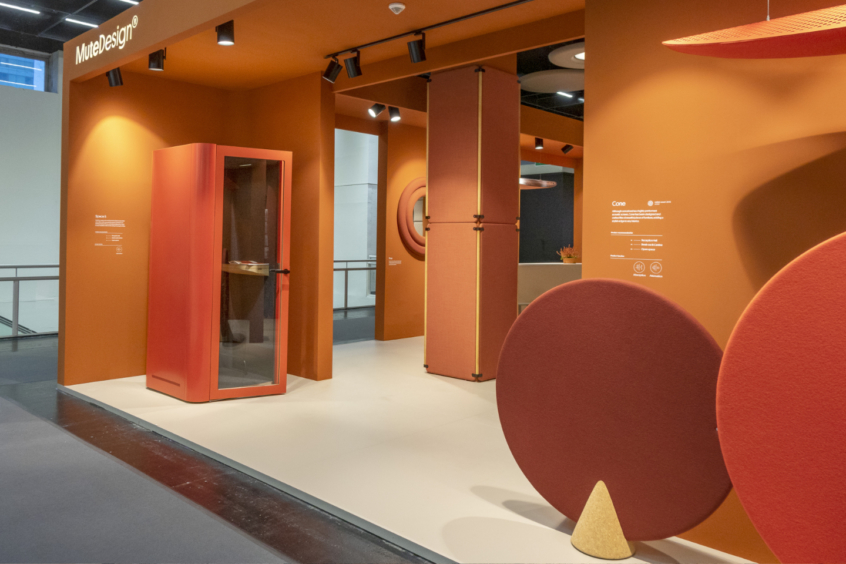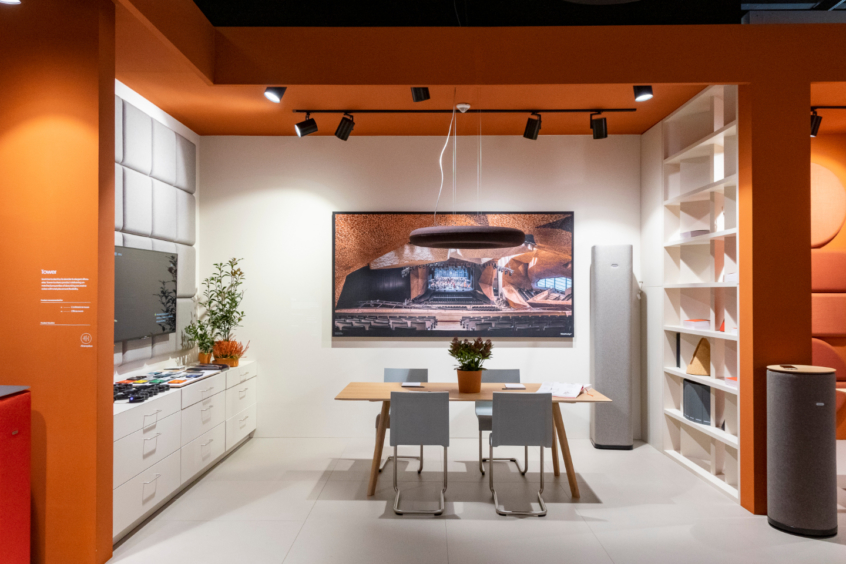 Office Culture
The event theme in 2018 was 'culture@work' and the trend showing the growing role of acoustic solutions in designed-led spaces.
Our stand reflected the typical working environments synonymous with interaction and conversation. While modern offices generally provide a layout that encourages teamwork, there is a genuine challenge to ensure the acoustics of the space work equally as well as the design. Incorporating both elements was crucial to the set-up of our stand.
STANDing Out
We opted to frame our products across a variety of office settings, giving attendees the opportunity to experience the efficacy of our products in real-time. Products that generate genuinely positive results for employees with regard to workplace wellbeing. 
With privacy at such a premium in the current office climate, Space S brings powerful insulation properties designed to make light work of low, mid and high tones. 
Cone was awarded the Red Dot Design Award in 2018 and deserved its Cologne attention. Onlookers were particularly taken with the clean, subtle joining of the fabrics with the innovative zip-free style.
Additionally, we set up a zone with a desk designed for quiet work, decorated with Wall, Shell, Duo and Blocks.  
The selection of products on show offered solutions to a whole host of acoustic problems staff encounters every day.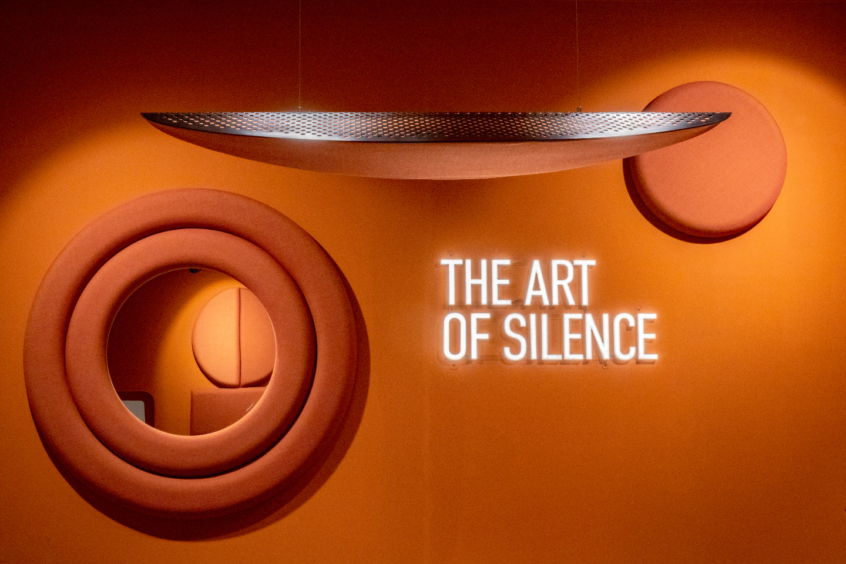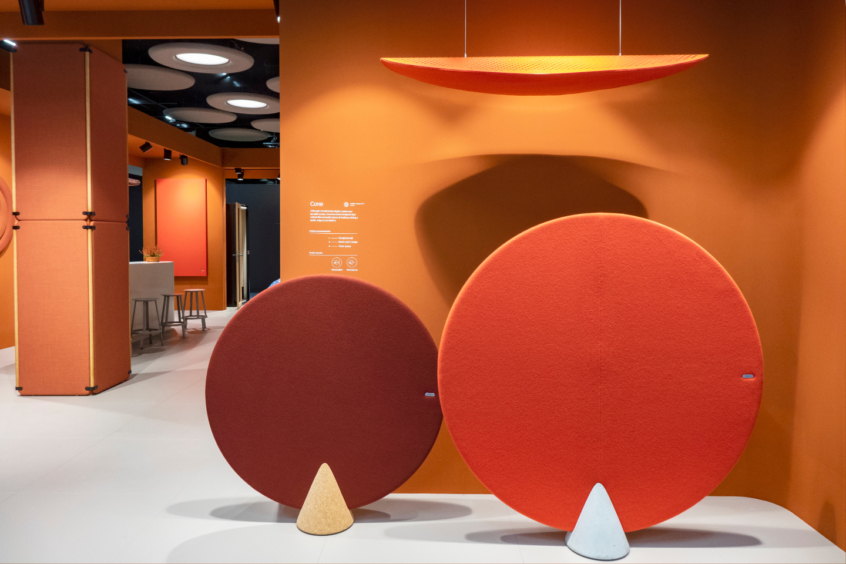 A New Legacy
We look back on Orgatec 2018 with genuine affection. It was a pivotal moment in our history and the start of a new chapter. 
Not only could we show our impressive portfolio of highly functional acoustic products, but we were also able to demonstrate that our values, enthusiasm and willingness to create the best acoustic products on the market had remained the same.  It was the perfect time for us to step up and leave our mark.