We are excited to present the new base for our acoustic products. From now on, you can visit the futureoffice showroom in Karlsruhe to experience the quality of our soundproof pods, sound absorbers, and acoustic lighting. Come over and get inspired! 
If you want to see how our tools for #GoodWorkspaceEnergy work in practice, that's the spot you are looking for. Located in a historic building near the center of Karlsruhe, futureoffice Showroom is the place where you will find almost every product from our offer. However, if you are unable to visit Karlsruhe, don't' worry, we will guide you through it virtually. So, let's start!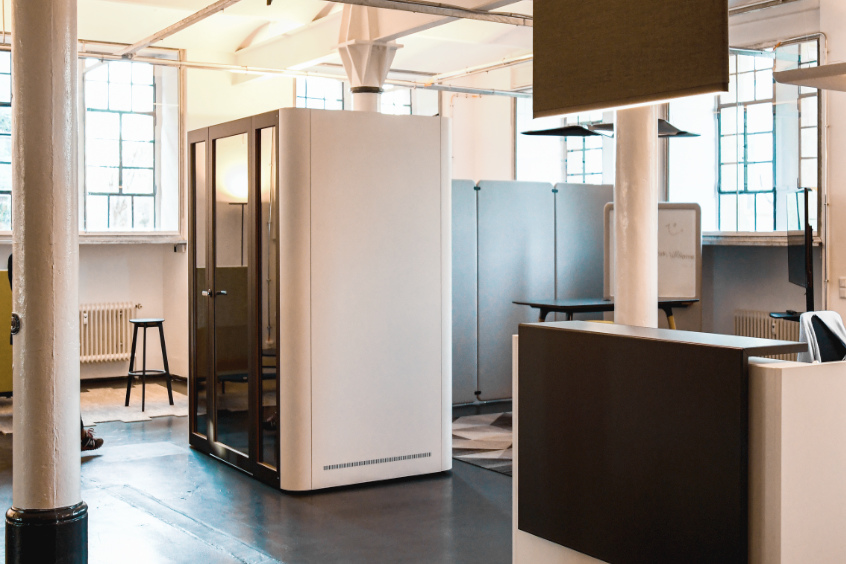 What's up there to see in particular? First of all Space L Meeting – a mobile and functional acoustic pod – a place to plan, create, and debate. The soundproof pod comes with 2 comfortable sofas with or without an armrest to take a seat and dive into productive conversations. The sliding and adjustable tabletop provides additional comfort.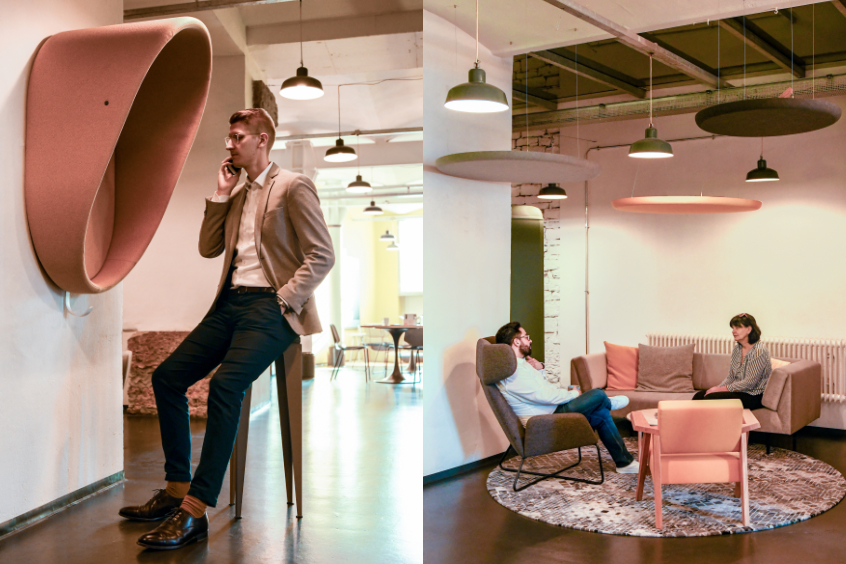 What's more? Take a look at Blocks on the right picture – high-quality sound absorbers, an excellent choice to prevent sound reflections from walls or ceilings. It comes in 6 classic geometrical shapes and various sizes. Blocks work perfectly in open-plan offices. That roundly shaped miracle you see on the left is Booth – an ideal tool to create a quiet zone for your phone calls. Works great in noisy open plan areas or busy office corridors.
Karlsruhe showroom is a home for even more Mute's acoustic products. So, if you are nearby make sure to book a visit.