Tired eyes, a cracked psyche, mood swings, headaches – these can all be effects of the wrong lighting.
The lighting of a room influences us in our work and concentration and has a decisive effect on our productivity and well-being. Tired eyes and headaches can be consequences of wrong lighting in a room.
The right light, therefore, has a big impact on a pleasant working atmosphere. So while designing an office, thinking beyond desks and technical equipment is required. We will tell you how companies and organizations can ensure the right light environment in their offices. 
The Effect of Daylight and the Right Desk Set-up on Our Health
There is no denying that daylight is important to our productivity and the efficiency of our work. But it's not just professionally crucial to work in the right setting – our health will thank us for it too. Tired eyes, a cracked psyche, mood swings, headaches – these can all be effects of the wrong lighting. As Philips makes clear in a report, sunlight and natural light, in particular, have an impact on our well-being and work performance. To support employees in their work, companies need to create a pleasant lighting atmosphere in the office.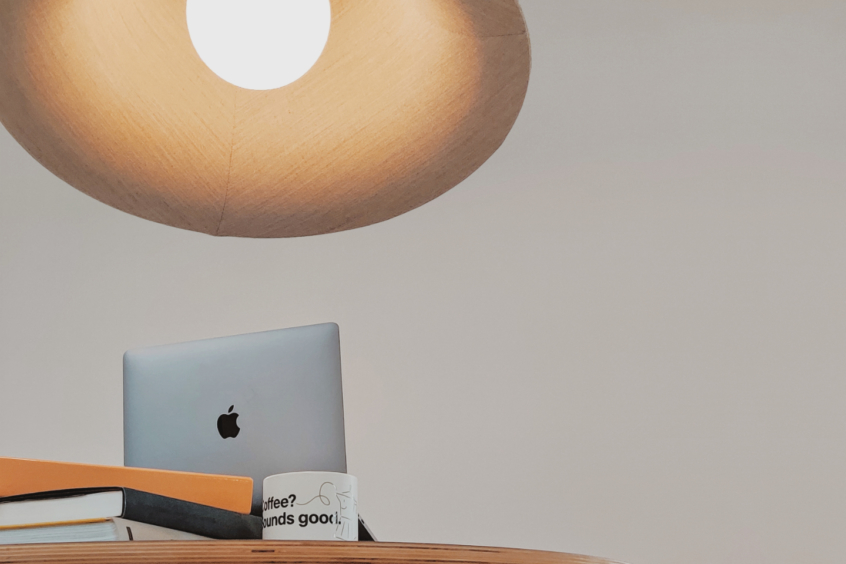 Bell with GOLF LED creates warm ambient lighting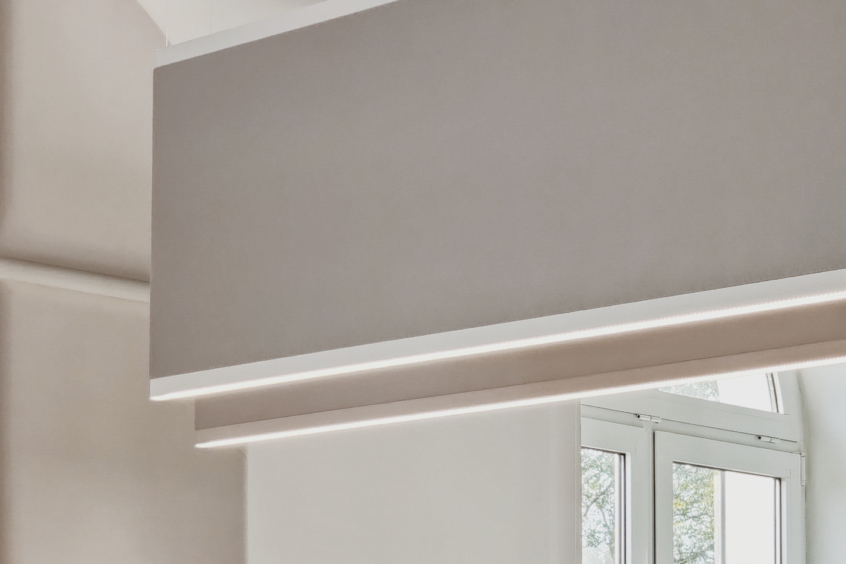 Line with double LEDs emits bright beam
Different Types of Lighting to Create a Perfect Environment
Different types of lightning can support employees in the way they work and help companies to provide an atmosphere that will contribute to their well-being at the workplace. 
Task Lighting vs. Ambient Lighting
Ambient lighting is the general lighting of a room. It substitutes as natural light and provides the overall illumination of a room. Chandeliers, ceiling lights, and even wall lights that lighten up more than on spot create an even lighting level and a relaxing environment in offices and public areas like restaurants, receptions and hotel lobbies.
The use of task lighting is already included in its name as it is light at a specific spot that is used to be able to do certain tasks like writing or reading. This type of light helps to stimulate our brain and supports us when we have to concentrate and focus. Therefore, light sources like pendant lamps above desk areas, desk lamps and swing arm lamps, fall under the category of task lighting. They are great solutions for work stations, conference rooms and open-plan offices. 
Lighting levels
While designing spaces, companies need to ensure the necessary illumination levels for each possible area. To do so, they have to consider "Lux" and "Lumens". Lumen is the total amount of light emitted in all directions from the source. Lux is a measure of illuminance – a total amount of light that falls on a Surface. The same lamp will deliver different amounts of luxes depending on how high it is hung. At the same time different areas require different numbers of luxes. Workstations and meeting rooms need to ensure 500 lux, and reception desks need 300 lux. Entrance halls, on the other hand, only need 100 lux.
Light Colour 3K or 4K
LED lamps and luminaires are available in several colour temperatures. Lamp colour is often a personal choice that is made depending on the environment that should be created. However, most common in office and public spaces are 3000k and 4000k lights. 4000k is a cooler and whiter light that helps to keep people focused. It is mainly used for task lighting. 3000k light, on the other hand, brings a warmer light to a room but may make people a little sleepy after working in this light for a few hours.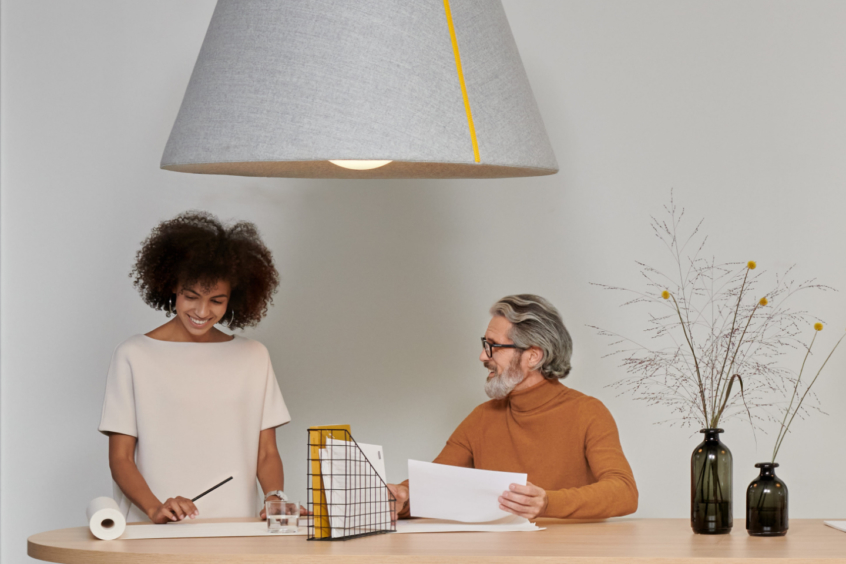 Added Options For an Even Better Light Set-up
Additional functions of lightning can provide even more comfort. Very bright light can be dimmed thanks to a Dali dimmer. That way, you can enjoy a little break or adjust the light according to the room and the setting. The microprism diffuser provides a high level of visual comfort. It is ideal for lighting workplaces with its special prismatic structure, as it has low glare due to its special design. With it you can ensure perfect lighting conditions, especially in the workplace. 
The right lighting is essential in modern offices. Therefore, you should focus on designing an environment that supports creativity and productivity and increases everyone's well-being. The right lighting solutions not only bring comfort and a pleasant atmosphere but are also flexible and smart and can be adjusted to individual needs easily.