That's it! After Trends and Traditions in Copenhagen and Workspace Expo in Paris, we topped off our spring trade fair season with Design District in Rotterdam. Each event was different, but they all filled us with the same positive energy. 
Nothing is more rewarding than seeing our clients from all over the world exploring our products firsthand. This is the main reason why these past trade fairs were so enjoyable for us, starting from a vibrant Trends & Traditions, through the impressive Workspace Expo, to the inspiring Design District. The second reason?  In Copenhagen, Paris, and Rotterdam, we pre-launched Jetson, our offer's novelty, to a broader public.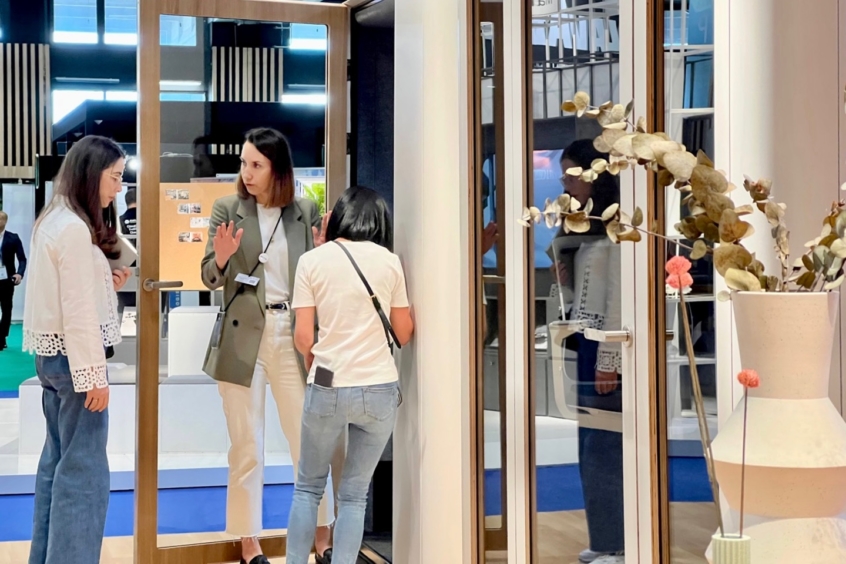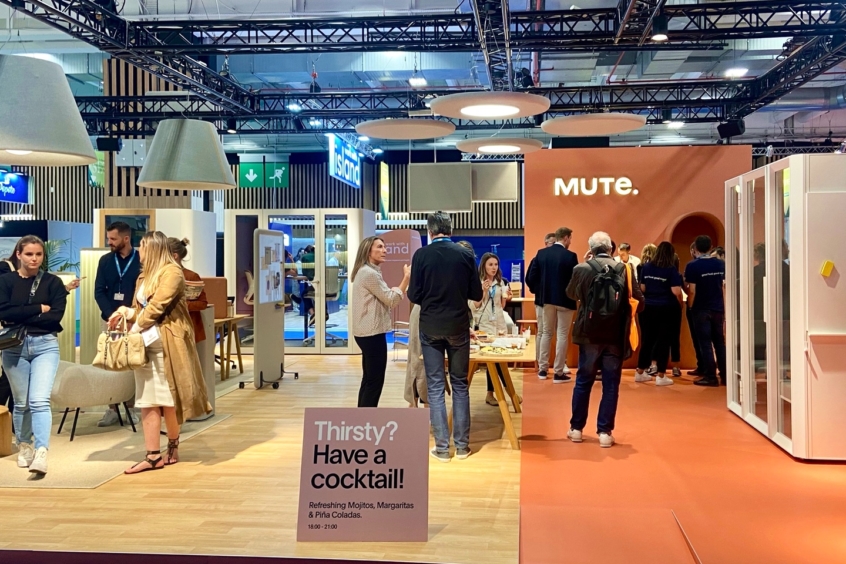 Lifting a veil on Jetson was a thrill, but what delighted us was to see that our versatile, durable, and affordable acoustic pods immediately caught people's attention. 
What's more, our offer's newcomer sparked a lot of discussions about its innovative technology, easiest-in-class assembly, and dedicated add-on sets. Not to mention its effective acoustic properties – when hundreds of people gather at industrial-style venues like Van Nelle Fabric (Rotterdam) or Train Repair Shop (Copenhagen), it gets really buzzy. Fortunately, our pod saved the day acting as a quiet haven and providing a moment of serenity.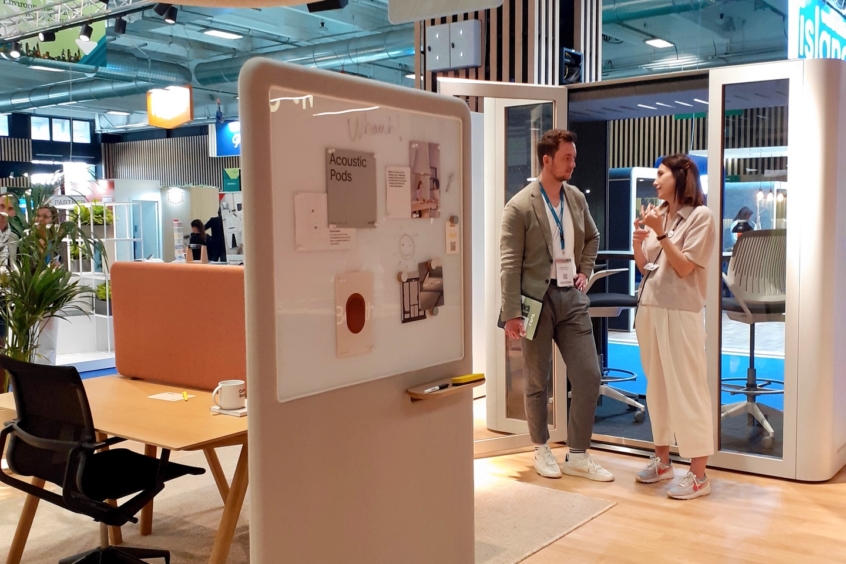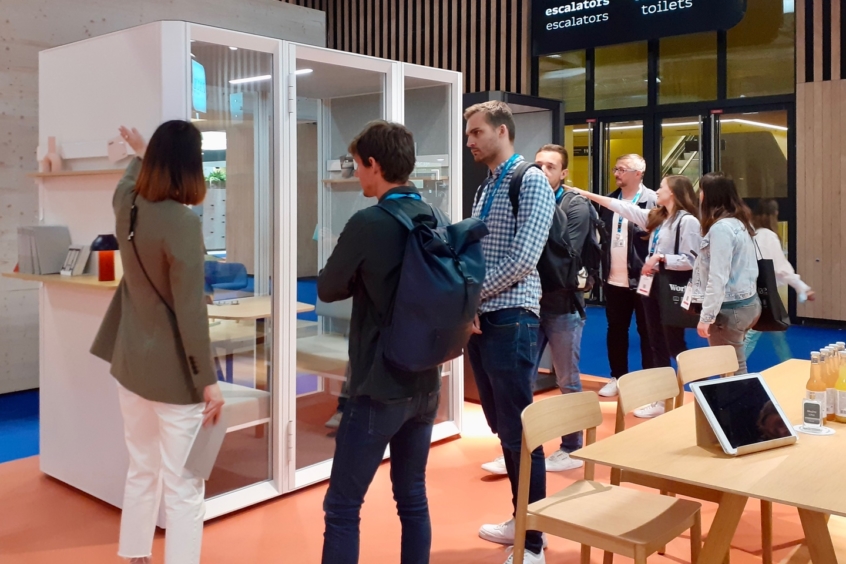 During all events, we showcased both sizes of our new product. Jetson S1 is an acoustic oasis for one, designed purposefully to create a tranquil spot for making phone calls, on-line meetings, or deep work sessions. Jetson L4 offers a huddle space for up to four people. It's a perfect, cozy retreat to gather, talk and debate over the boldest ideas.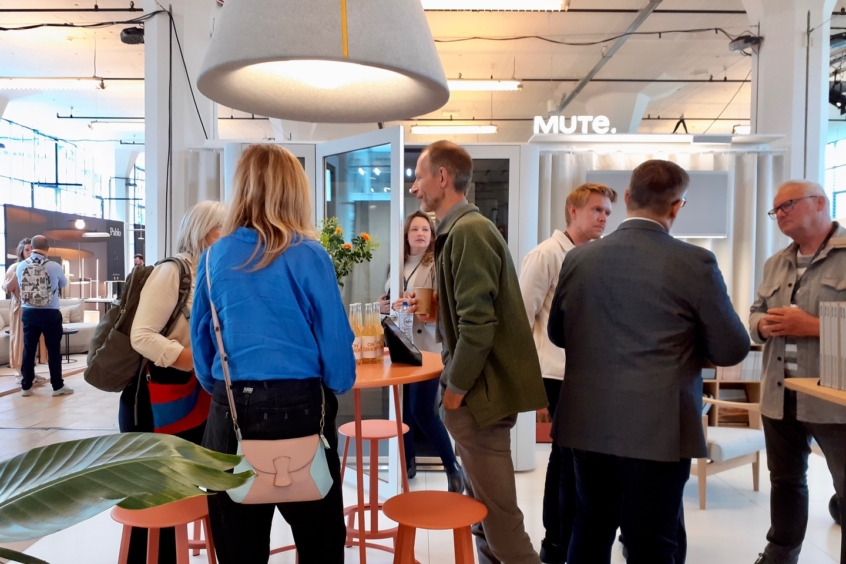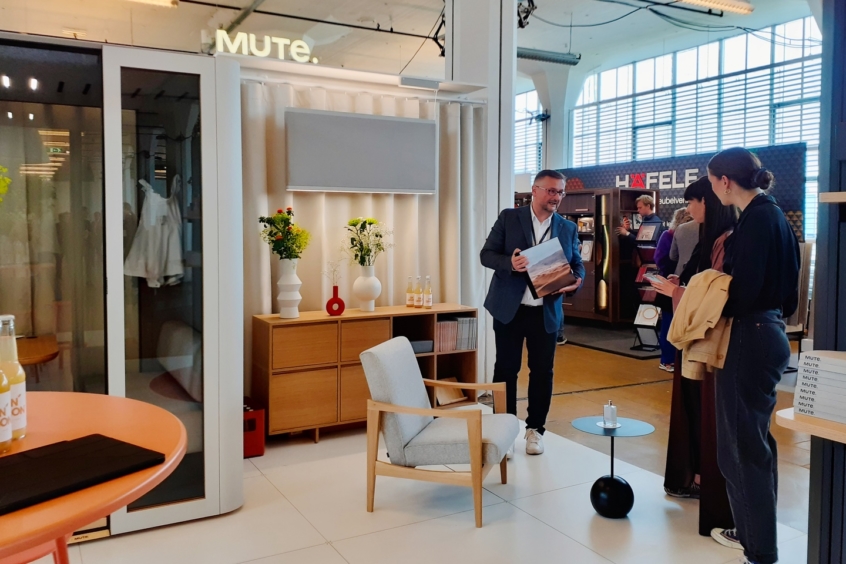 As always, we took the opportunity to present our already well-known flagship acoustic pods from the Space family and superb acoustic lighting solutions, sound absorbers, and privacy screens. Most of all, we chatted with our clients in a relaxed atmosphere, and we truly hope we made their day with several surprises we had prepared (like the bartender serving welcome drinks).
If you couldn't make it, you can always catch up during fall season events like ORGATEC (for which we've already begun preparations).