Are you ready to test our acoustic pods? Now it's easier than ever. 
For the last months, we've wondered how to showcase our acoustic pods in the best possible way. Obviously, there is nothing like a proper conversation with our consultant (ideally inside the pod). Though, what if a face-to-face talk is not possible? We still believe that the best option to get to know all the details is by using its acoustic properties and that it's essential to be inside and hear the difference.
So we thought what if every client had a personal guide who could tell everything essential that there is to know, from acoustics and ventilation to lighting and other features? A few months (and many visits in a recording studio) later, here it is.  
To demonstrate our soundproof pod's unique features, we created a smart audio guide. Now, all you need to do while visiting our showroom, or our stand at trade fairs is to scan the QR code, enter the pod, and press the play button. Then you can listen to a specially prepared 6-minute audio presentation. All in the ideal tranquility that our pods are known for.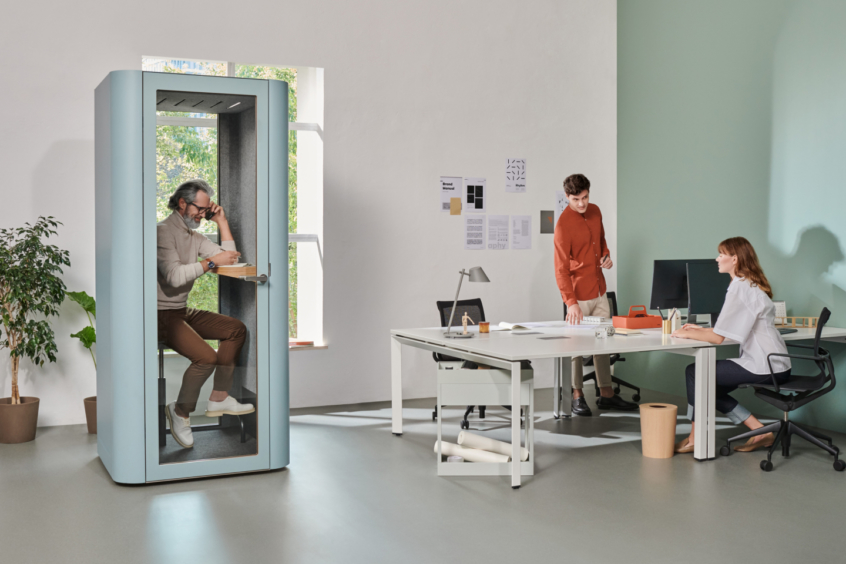 The guide is available in two languages – German and English and, as far as we know, this is the first audio tool designed to highlight the properties of acoustic pods. We've just begun distributing craftily designed singes with QR codes to our showrooms across Europe. So if you're around, don't hesitate to drop by! 
We do hope we will speak to you soon… one way or the other.