For us, this year's NeoCon will be one to remember. As first-timers at Neocon, we were eager to make our mark and thanks to OmniRoom, we did. Our new room-in-room office system was recognized in several competitions during the event, causing a buzz among journalists, designers, and industry experts. Then, just a few days later, OmniRoom received the "Product of the Year" award during the Mixology Awards. Hooray!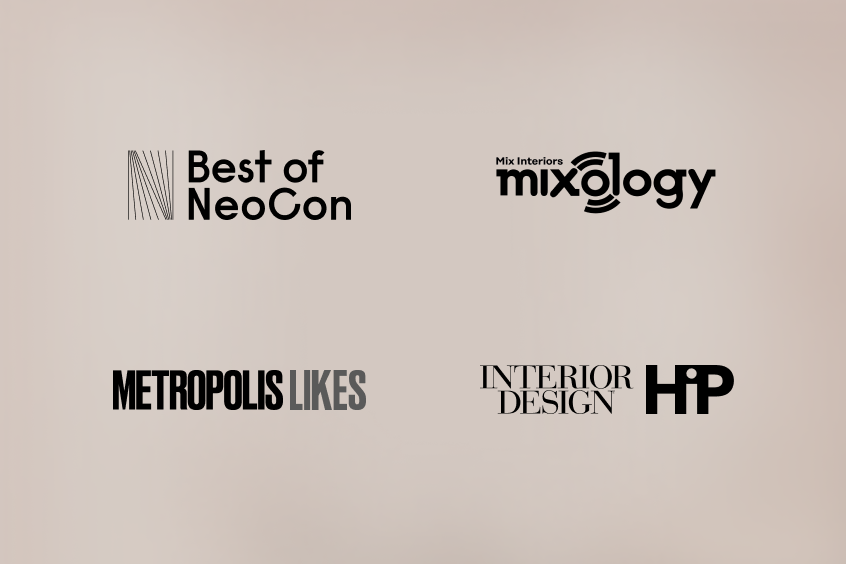 OmniRoom couldn't have had a better or more exciting debut! First, at NeoCon, we received the Metropolis Likes Award, an award granted by the journalists of Metropolis magazine. Our office system was named one of the 40 best products presented during the show, alongside other great brands like Hawroth and Okamura. Then, we were honored with a nomination in the HiP Awards, granted by reporters from the renowned Interior Design magazine.
Finally, on the first day of the event, the Best of NeoCon jury crowned OmniRoom with a Gold award in the "Interior Products and Solutions" category. The prize is especially precious to us because the jury's verdict is based on an in-depth, personal analysis of the product during the presentation day. OmniRoom made such an impression that it was among six products nominated for the "Best of Competition" award for the best products across all categories. As one of the jurors put it, "[OmniRoom's] modular capabilities of all the components and accessories is unlike anything on the market."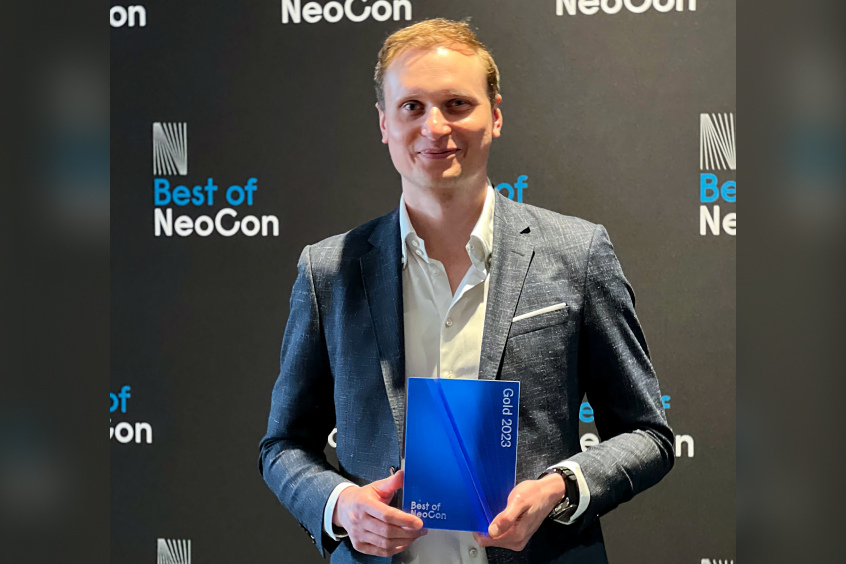 Szymon Rychlik, Mute's Founder and MD with Best of Neocon Award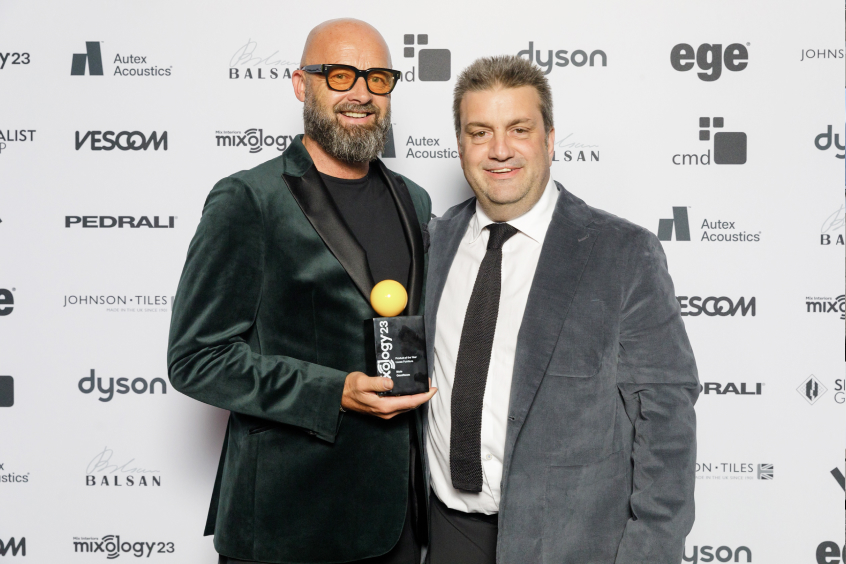 Gary Helm and Jonathan Hinton from obo (Mute's UK partner) with Mixology Award
The icing on the cake was the glamorous London ceremony of Mixoloy'23, during which OmniRoom nailed the "Loose Furniture" Product of the Year Award. Mixology jury members are mostly CRE industry experts, meaning that in just two weeks, our product has been acclaimed by journalists, designers, and industry experts.
Although we're thrilled to be recognized with all these awards, what's really important was that countless visitors of our NeoCon stand shared in the jury's excitement about OmniRoom's innovations. It shows something we were convinced of from the beginning: OmniRoom is the office system the world of work has been waiting for.