Widex – the single world leading manufacturer of the hearing aids raised the quality index by seven percentage points using a mix of our top sound absorbers and privacy screens.
| | |
| --- | --- |
| Client | |
| Industry | Medical equipment |
| Location | Ślęza |
Widex, the company that develops best-in-class hearing aids, invited us to acoustically design the hall space where those devices are being attuned. The project aimed to boost work efficiency, increase the key index of Widex – maximum precision in the shortest time, and improve client satisfaction.
"I'm truly impressed by a comprehensive and professional executive approach to design the acoustic friendly environment, which allowed us to achieve the best result of Widex index worldwide."
Marek Wójcik, Chief Executive Officer of Widex ROC EMEA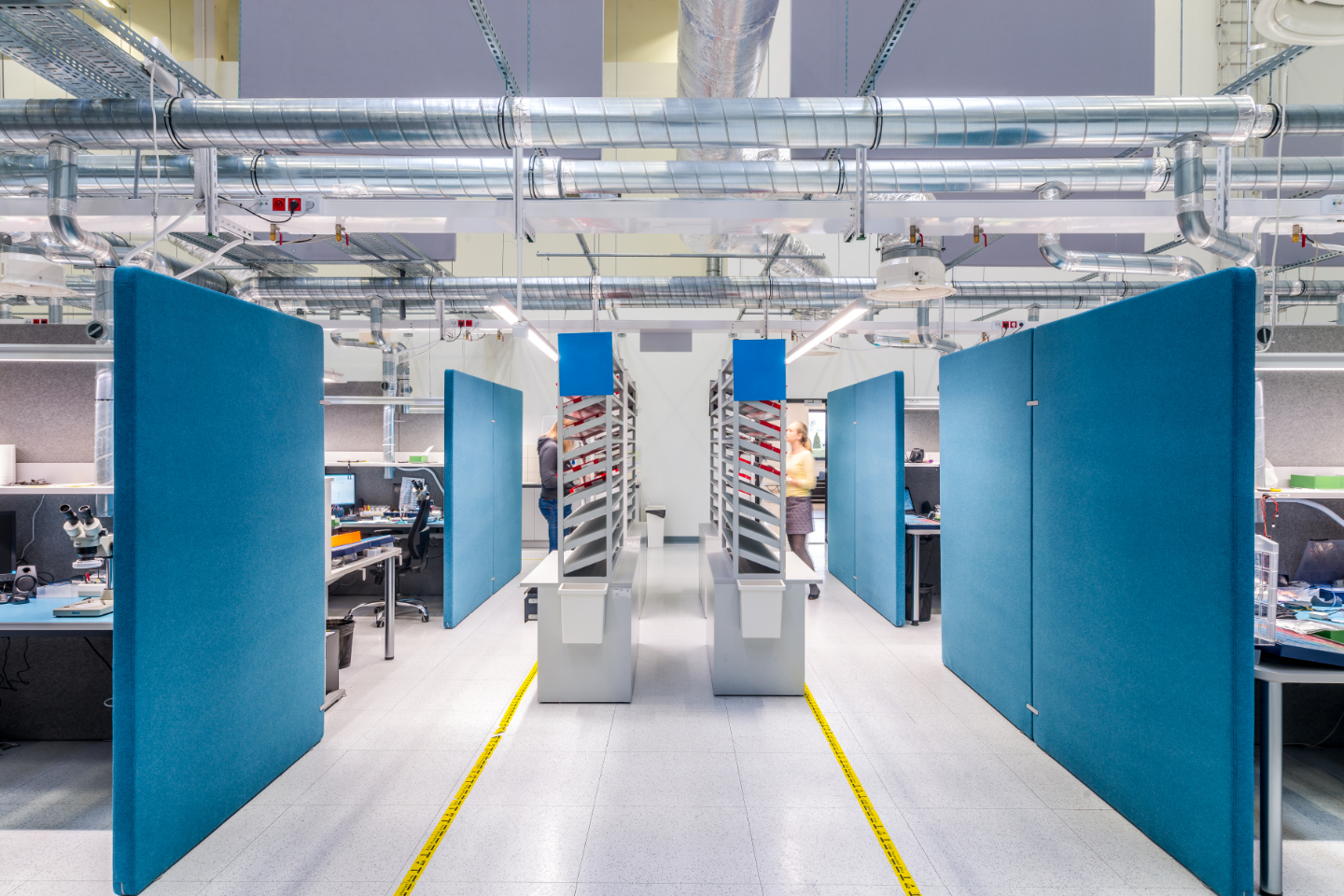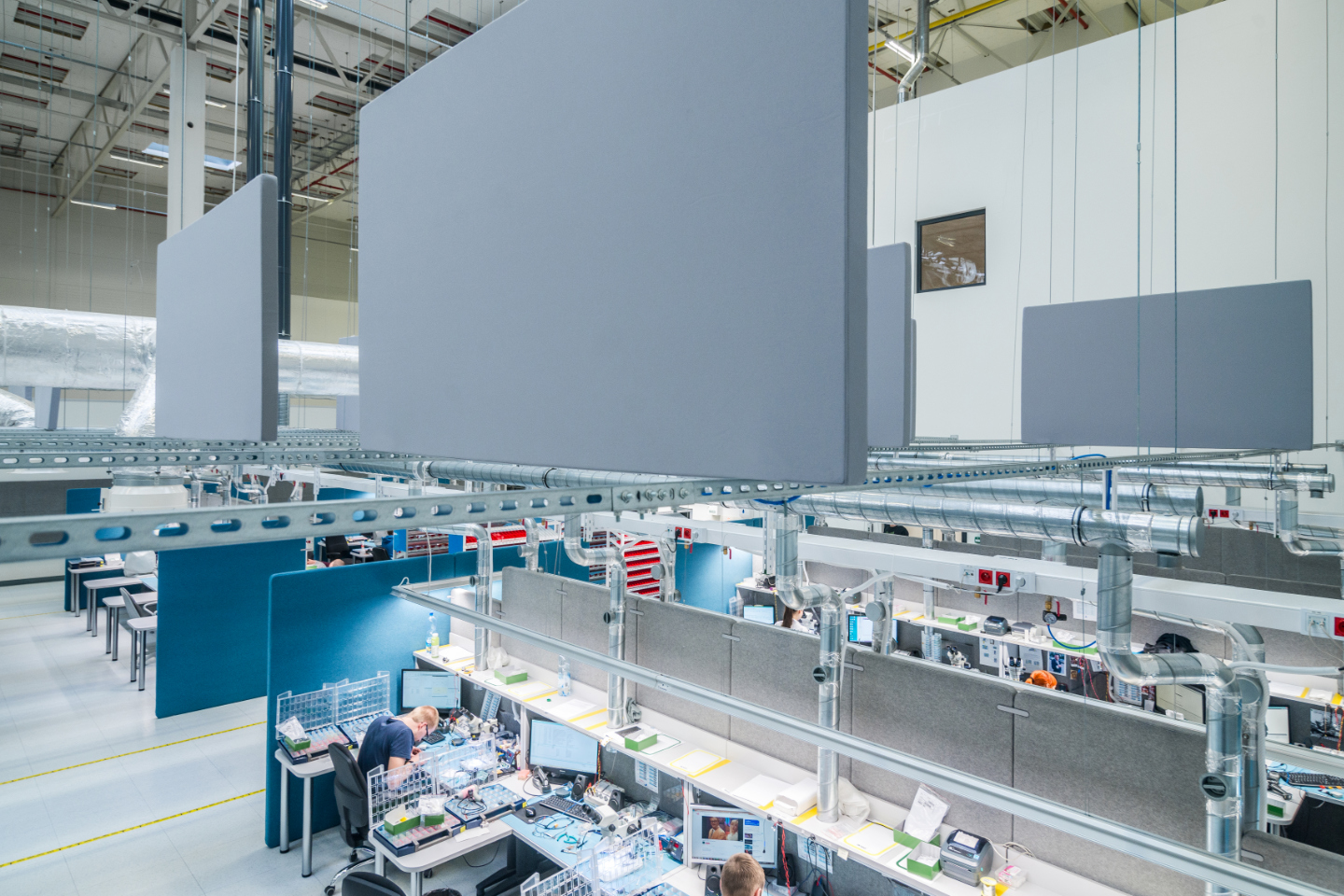 The complicated hall space required to customise most of the products to the individual order. To achieve the best possible acoustic results, we've used dozens of the most powerful acoustic screens called WALL (standing and hanging on the walls).
As a result, the noise in the main part of the hall was decreased from 67dB to 56dB under normal working conditions, and the reverberation time was shortened by c. 60% – to under one second. The project's greatest success was increasing the level of proper adjustment of the devices and boosting the quality index by seven percentage points, from 91% to 98%, which has translated into a fifteen percent increase of the work efficiency and the improvement of the end-client satisfaction.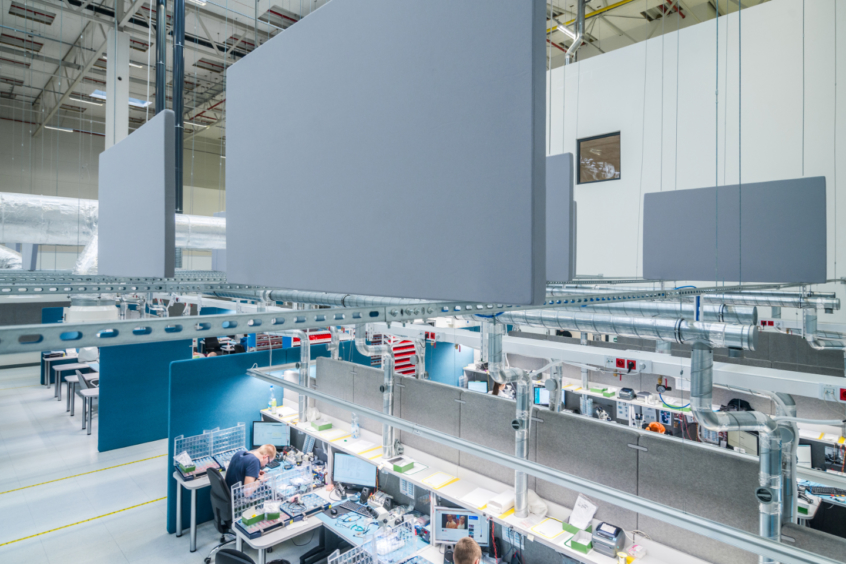 An astounding increase in the level of
proper adjustment

of the devices
Increase in work efficiency and
improvement of the end-client satisfaction
Our joint project with Widex has proven that a proper acoustic environment is measurable by savings. The successful execution of the design in such a challenging interior shows that every space – not only theoffice one – can be turned into a functional and comfortable place.