It's been a while! After a four-year break, the next Orgatec edition is on the way. And it goes without saying that we are going to be there, presenting our latest, revolutionary products designed for the "New Visions of Work" (which is the theme of this edition). Come to see the next big things: the upcoming room-in-room system for a new level of office flexibility and an innovative acoustic pod – Jetson.  Find us in hall 10.1, stand no. E020.
Orgatec is the "Super Bowl for workplace design": the biggest and most anticipated trade fair hosted biannually in Cologne, gathering the hottest brands, manufacturers, furniture distributors, and architects to network, share ideas, and discuss new trends. This year's edition is more awaited than ever as it's the first in 4 years (for obvious reasons), and everyone is excited to see what all the brands have been working on during this whole time. 
We've also been busy developing from scratch two exciting products, exploring at the same time new ways of designing and manufacturing. Now, two months before the "big day," we are ready to amaze you with our offer's newcomers on our meticulously designed, dazzling 300m2 stand. 
What have we prepared? Firstly, we will officially launch Jetson – our brand-new family of innovative, ergonomic, and budget-friendly acoustic pods. Those who could take a glimpse of it so far appreciated its smart innovations like easiest-in-class assembly, dedicated add-on sets, and effective acoustic properties. We can't wait to see your reaction! 
We will also demonstrate for the first time a brand new room-in-room modular system that makes designing spaces easier than ever. Multifunctional, beautiful, fully configurable, and acoustically friendly like all our products. We are sure it will reshape the way you think about flexible office spaces. 
And finally, what would an Orgatec be without a few less-formal meetups? This year, we've prepared something special for our partners and friends: everyday afternoon get-together with drinks and snacks, as well as meetings with our designers and acoustic experts.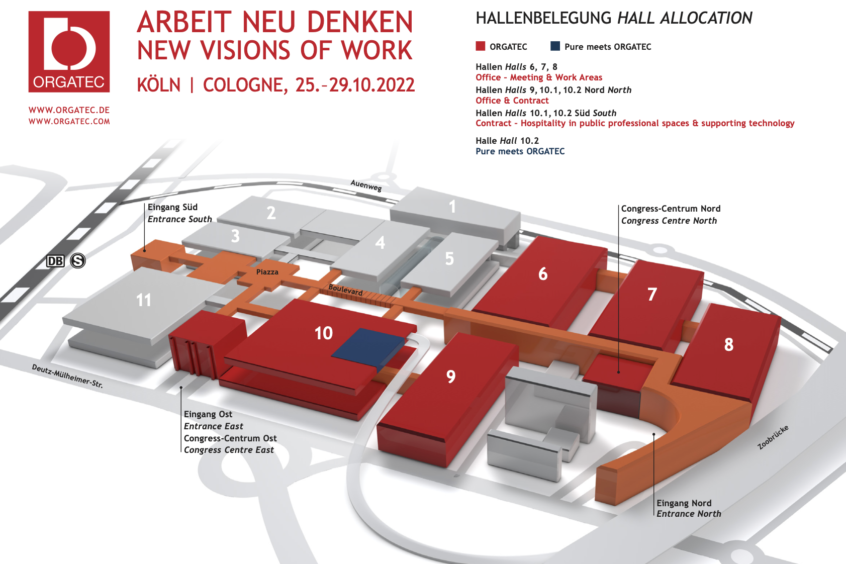 For more details, you've got to visit hall 10.1 stand no. E020. See you there! 
And by the way, if you're interested in coming up, just let us know at marketing(at)mute.design. We have a stock of free tickets for our partners. Be our guest!